Almaty city tour
Добавлена: 1 may 2018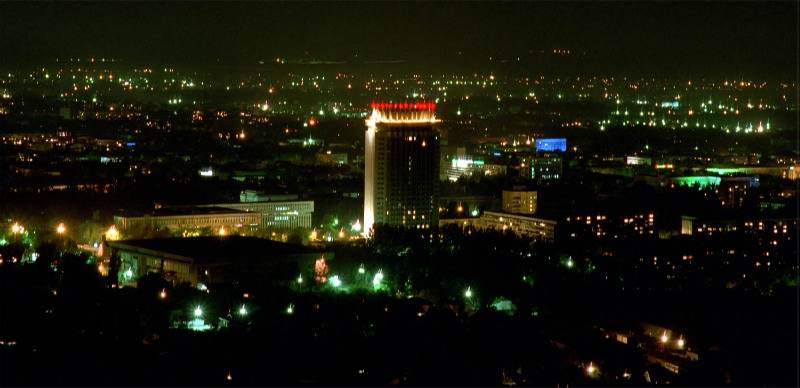 Although Almaty is no longer the capital of Kazakhstan, but he retained the right to be considered the main city of the country, as well as an object of cultural values ​​. In the business capital still boils educational and tourist life. Tour in Almaty will allow you to see this.
For their extraordinary beauty and wonderful location - the foot of the Tian Shan mountains, Almaty got a beautiful name - the garden city.
Tour in Almaty will allow you to see the sights of this city. You can visit the shopping center " Mega" , observation deck Kok Tobe , which offers a panoramic view of the city. You will see a state park , will be able to touch his eyes to the beauty , as well as visit to the Central Museum of ethnographic and archaeological sciences, visit the skating rink Medeo and Shymbulak ski resort . Almaty afternoon - this is without doubt an amazing sight , but not less beautiful Almaty at night. Uncover the secrets of the city at night will help you tour "Night Almaty.» See album "Tour Almaty".
Undoubtedly, the "Night Almaty" - this tour , which deserves special attention . Nightlife in Almaty at least tempting and captivating. Tour "Night Almaty" - this is a unique opportunity to get acquainted with the life of the city at night and visit the clubs.
Price for City Tour:
Group tour 5000 KZT (bus tour)
Private tour 4 hours 35 000 KZT (for car 6 seats)
Private tour 6 hours 45 000 KZT (for car 6 seats)
Additionally:
On request, we can arrange lunch (Dostarhan) in the best Kazakh customs